Jig Tying and Guided Steelhead Fishing Trips
Posted on January 19th 2012, by Rodney Hsu, webmaster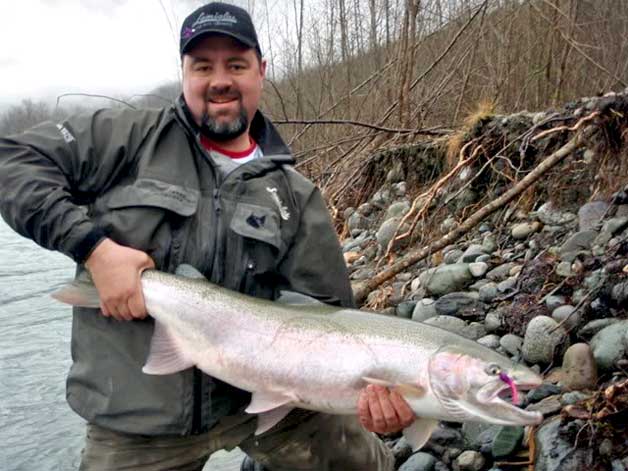 Learning how to catch a steelhead does not get any easier than this! After receiving numerous phone calls about jig tying courses, Rod Toth at Bent Rods Guiding in Chilliwack will be offering jig tying and guided steelhead fishing combo packages starting on February 11th.
The packages will include a 4 hour tying instruction at Rod's boat shop in Chilliwack. Rod will provide all the materials and tools. Four different styles of jigs will be featured, which are all great styles for steelhead fishing.
After the instructional session, Rod will bring the session down to Chilliwack River to work on how to effectively fish with jigs for steelhead.
Each session is limited to four people. To sign up, please phone 1-604-794-5976 or book by email.