Fly Fishing Film Tour 2012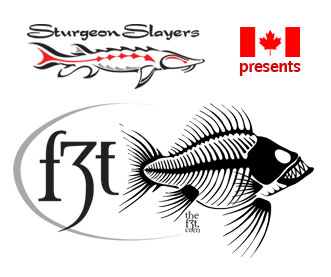 2012's Fly Fishing Film Tour is now happening in Canada!
Currently we have just attended the Calgary and BC Boat & Sportsmen's Shows. We are heading this week to Edmonton for the Sportsmen Show and then the Outdoor Show and Sale presented by The Fishin' Hole.
We have some spectacular new, never before seen videos to show you this year, including some BC content! Last year we did not feature any content from BC but the 2010 F3T featured a piece called Metal Head which was done on steelhead in Northern BC.
Our first hosted show will be happening on March 23rd in Courtenay, BC, presented by Fishers Island Adventures. All information will be continually added to our schedule site. We have several dates to be added, but are finalizing venues as we speak.
When you attend this year's show you will be given our newest edition of the StoneFly Magazine! The magazine content mirrors the US version but with more of a Canadian feel, including ads from our sponsors.
Speaking of sponsors! We would like to welcome back The Fishin' Hole, Ruddocks Ranch, Fishinginbc.com, Venture River Boats, and Islander Reels.
In addition we would like to welcome on board 8 NEW SPONSORS!
Simms Fishing, BC Outdoors Sport Fishing TV, Fishing Kyuquot, BC Fly Fisher Guiding Company, Canadian National Sportsmen Shows, Beattie Outdoor Productions, Upstream Adventures, and Tourism Harrison.
F3T could not be produced by Sturgeon Slayers if it was not for the support of these sponsors. Lets give them the support back they deserve for helping to promote fly fishing!
We have done a post on Fishing in BC with our 2012 poster and Press Release. If you wish to view it please click HERE.
We are very excited about the support we have received and look forward to having you come out for the shows. If you are interested in hosting a show in your area please contact us at info@flyfishingfilmtour.ca.
If you are on twitter follow us @TheF3TCanada.
I will be adding to this thread as we go along.
Thank you again to all our sponsors for making 2011 a great success and allowing us to roll out 2012 to not only BC but across Canada.
Kevin Estrada
Sturgeon Slayers - Catch, Record, Release!