Stillwater Selection II - Rainbow Trout Fly Tying Class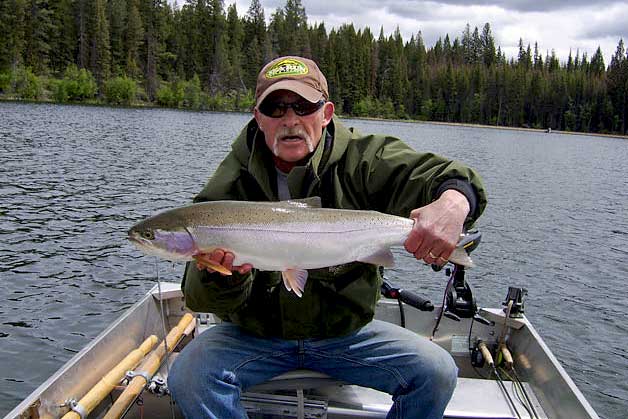 If you've missed Sea-Run Fly and Tackle's Stillwater Selection fly tying class earlier this month, then you definitely do not want to miss the second edition of this class on May 10th!
Every spring and summer, interior regions of British Columbia offers excellent stillwater fly fishing opportunities for quality rainbow trout. These rainbow trout take advantage of the warm season by continuously feeding on insect hatches. The hatches may vary, therefore it is important to have an array of fly patterns which cover all situations. Without the right pattern, you may end up having a fishless day while feeding happens all around your boat.
Sea-Run Fly and Tackle in Coquitlam will be hosting its second rainbow trout fly tying class of the year on Thursday May 10th. The class will focus on stillwater selections and seven new productive BC stillwater fly patterns will be featured.
Fly 1 - Pumpkin Head Balance Leech
Fly 2 - Hell Buck Leech
Fly 3 - Island Lake Secret
Fly 4 - UV Scud
Fly 5 - Boobie Eyed Gomphus Dragon
Fly 6 - Dirty Olive Ice Cream Cone Chronomid
Fly 7 - UV Chronomid
Techniques used to fish these flies successfully for rainbow trout will also be discussed during this class.
The class runs from 6:00pm to 9:30pm on May 10th. The cost is $40.00 + HST per person and all materials will be provided. To register, please phone Sea-Run Fly and Tackle at 604-931-5044 or email the store. The store is located at #110 1140 Austin Avenue in Coquitlam.