Fall River Salmon Fishing Classes
Posted on August 27th 2012, by Rodney Hsu, webmaster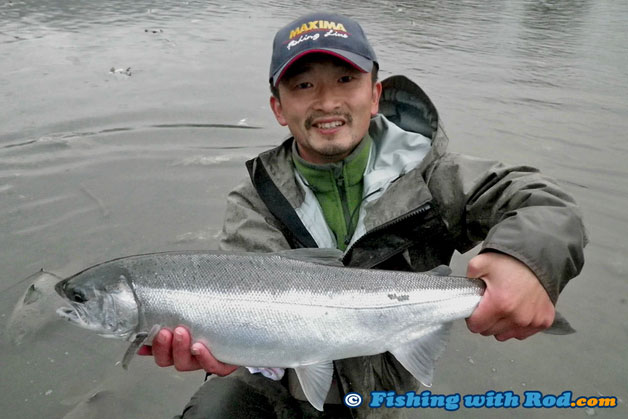 It is that time of the year again! The air temperature is starting to dip and soon we will see the leaves wearing their red and yellow colours. In just a few weeks from now, fall salmon such as chinook, coho, chum will be splashing and jumping all over our local streams. Are you ready for it?
For all you new fishermen and women that have never tried river salmon fishing but are eager to learn, Steven Su at First Light Fishing & tackle has some great news for you.
First Light Fishing & Tackle in Burnaby will be offering fall river salmon fishing private classes at their store, starting on September 1st. This three hour introductory course will cover the where, when and how of finding salmon in rivers. Steven will also walk you through some of the most productive gear and techniques, including bait selection, terminal tackle and most importantly, the rules that you should be aware of.
Each session is three hours long and $60.00 + tax. They will take place on every Saturday from 4:30pm to 7:30pm, and every Thursday from 6:30pm to 9:30pm. Please phone 604-558-3474 to book your seat as each session only accommodates 4 to 6 students and they will fill up fast. The store can also arrange special sessions for private small groups.
First Light Fishing & Tackle is a brand new fishing store at #3 - 5901 Broadway in Burnaby.