BC Rivers Day Celebration in Chilliwack
Posted on September 4th 2012, by Rodney Hsu, webmaster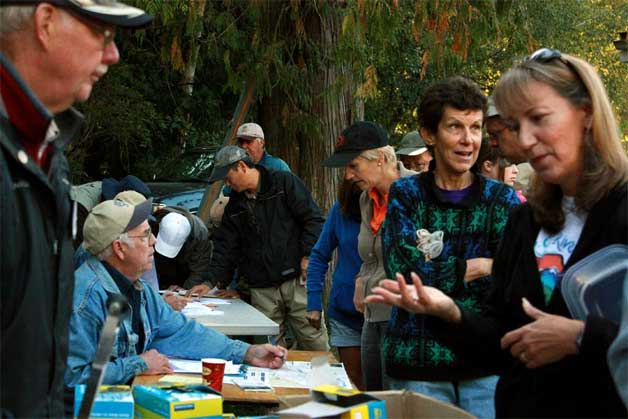 Do you regularly enjoy fishing the Chilliwack River? If so, here is an opportunity for you to give something back to this popular river! Chilliwack Vedder River Cleanup Society will once again be hosting its annual BC Rivers Day celebration on Sunday September 30th. This event includes the third river cleanup of the year, as well as a BBQ festival to thank all the participants.
The celebration will start at the Chilliwack Fish & Games Club House (48685 Chilliwack Lake Road) at 8:30am. Participants will register for the cleanup, which will take place from 9:30am to Noon. At Noon, you are invited to return to the club house for a BBQ, entertainment and prize draws.
Schedule of event:
8:30am - 9:30am: Registration/sign-in at Chilliwack Fish & Games Club
9:30am - Noon: River cleanup
Noon - 1:30pm: BBQ, entertainment and prize draws
Tim Hortons will once again be supplying donuts, muffins, coffee, juice and water for all participants when you arrive in the morning. You should dress for the weather and terrain. Boots, gumboots, waders are recommended as river banks can be wet and muddy. Garbage bags, rubber gloves and limited number of pick-up tools will be provided. You should also bring a pair of working gloves for yourself.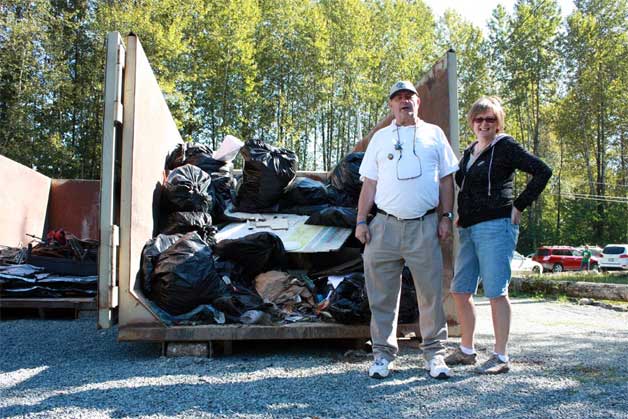 This is the 11th year's celebration since Chilliwack Vedder River Cleanup Society was formed by a group of concerned anglers and local residents. With the support from the recreational community and other user groups, many tonnes of garbage have been removed from the watershed over the years. As a result, the river remains clean, which means the fishing and outdoor experience is better for everyone. It is an important program that can only continue with your support.