Adopt a Smile and Win a Fishing Charter Trip!
Posted on September 5th 2012, by Rodney Hsu, webmaster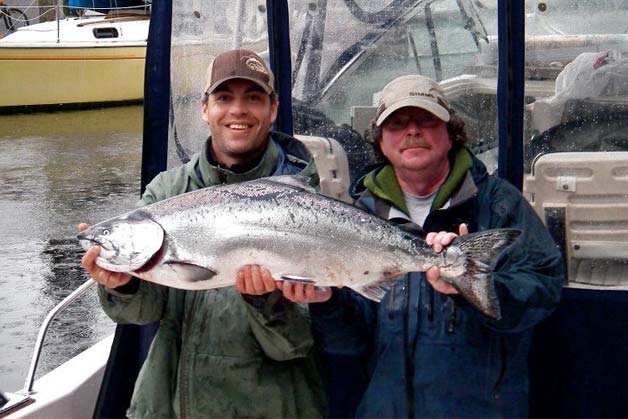 M1 Innovations, Pacific Angler and Fishing with Rod have teamed up to raise money for Operation Smile Canada, an organization that provides surgical services for children who are born with a cleft.
A cleft lip is a congenital deformity caused by abnormal facial development during the gestation. Children born with a cleft often have challenges with eating, speaking as well as social problems. In some regions, they are rejected by the society while their parents are unable to afford the surgeries to give them a normal life. With the help from medical volunteers, Operation Smile provides surgeries to these children around the world. These services are only possible with donations from the general public.
The goal of this fundraiser is $6,000 or more from the recreational fishing community. In return, we will be drawing one lucky individual from all the donors. He or she will win a free 8 hour fishing charter trip for four people with Pacific Angler in Vancouver. Pacific Angler offers fishing charters from Vancouver Harbour, targeting chinook and coho salmon in the harbour, Howe Sound, Fraser River Mouth and Gulf Islands. Prawning and crabbing are also part of the trip if they are in season. A second winner will also be drawn, who will win a fishing reel (to be announced) provided by the store.
To donate and enter the draw, simply click on the link below. Your name will automatically be entered into the draw once the donation is completed. To be eligible for the draw, your minimum donation is $5. Each $5 gives you one entry in the draw, so the more you donate the bigger chance you will have to win the free fishing charter trip!
Please click here to donate now!
The winner will be announced on October 31st, 2012.