STS Guiding Service's 2013 Seminars
Posted on November 27th 2012, by STS Guiding Service
STS Guiding Service will once again be offering its popular seminars in 2013.
One-day Sturgeon Seminars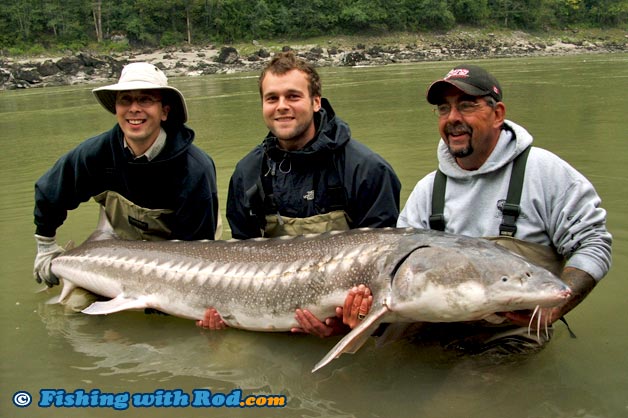 Come learn from the pros. This seminar is custom designed for the novice to advanced angler. You will learn how easy it really is to catch sturgeon on the Fraser River.
Learn all about:
Reading the bite & setting hooks
Rods, reels and advanced riggings
Fish feeding habits, bait selection
Proper handling of large fish
Sturgeon migration and movement
Safe anchoring techniques & hot spots
Day includes 6 hours of instruction and fishing
Location: Mission Harbour
Available dates: April 20th and 21st, 2013
Cost: $175.00 per person
Jet Boat Seminars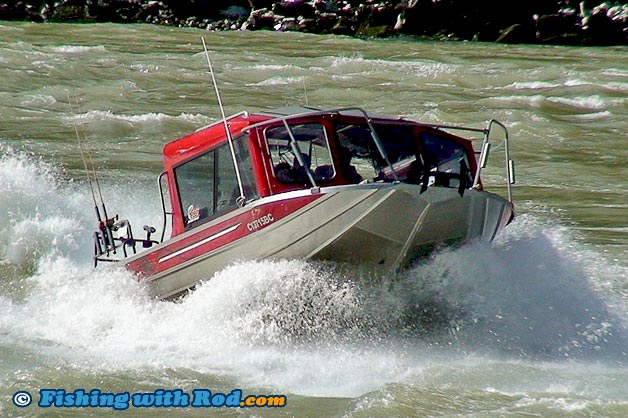 Come join us for a full day on the water jet boating the Fraser River from Mission to Hells Gate. This seminar will mainly focus on navigation between Mission and Yale with some focus on shallow water jet boating and running canyon rapids. This is a one-day clinic running in our 28ft twin engine Hells Canyon Marine Jet Boat.
This course is suitable for jet boat owners looking to improve skills and knowledge, any boaters wanting to learn safe navigation of the Fraser River between Mission and Yale and new boaters looking to purchase their first jet boat.
Also included:
Jet boat safety
Pros & cons of various hull designs and styles
Looking after your jet boat
Pumps and Engine Configuration
Anchoring techniques for salmon and sturgeon fishing
Reading water
There are 2 dates available on a first come first serve basis. Maximum 12 people per day.
1-day seminar – Mission to Hells Gate – Saturday April 13th, 2013
1-day seminar – Mission to Hells Gate – Sunday April 14th, 2013
Total cost is $195.00 per person, catered lunch is included.
Please feel free to call or e-mail Vic Carrao if you are interested in signing up.
Vic Carrao
STS Guiding Service
Email: sts@guidebc.com
Local: 1-604-671-3474
Toll free: 1-855-223-5453