Cutthroat Trout Fly Tying Class
Posted on December 15th 2012, by Sea-Run Fly & Tackle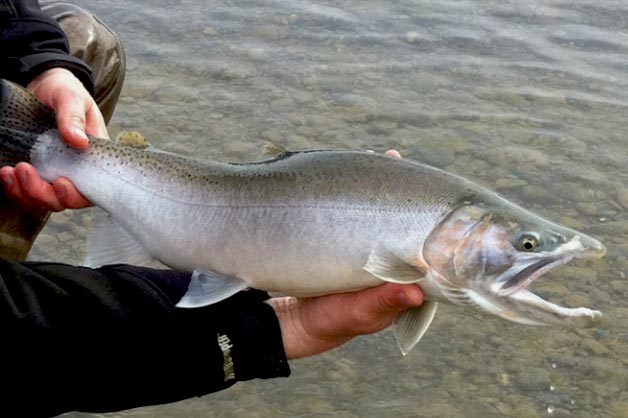 From now until May, the Fraser Valley cutthroat trout fishery will be happening. These fish are typically between 8 and 20 inches long, which make them fantastic fighters for fly fishermen. They can be abundant, but they are often elusive because they are highly mobile. The chance of encountering a school of fish is slim, so you should have the right flies with you when those chances occur.
If you have never participated in this fishery in the past, then be sure to check out the upcoming cutthroat trout fly tying class hosted at Sea-Run Fly & Tackle in Coquitlam on January 24th 2013. The class will start at 6:15pm and end at 10:00pm.
Six most productive local fly patterns for cutthroat trout will be tied during this class.
Fly 1 - UV Ball of Fry
Fly 2 - Balanced Spider Leech
Fly 3 - Stickle Back Spratley
Fly 4 - Ruby Eyed Minnow
Fly 5 - Sea Run Popper
Fly 6 - Bonus Fry
All hooks and materials will be provided for the class. Timing, location and fishing techniques used to catch cutthroat trout will also be discussed. The cost of this class is $45.00 + HST. To sign up, please phone Sea-Run Fly & Tackle at 604-931-5044 or email the store.
Sea-Run Fly & Tackle is located at #110 1140 Austin Avenue in Coquitlam.