Bent Rods Jig Tying and Fishing Seminar
Posted on January 23rd 2013, by Bent Rods Guiding & Fishing Co.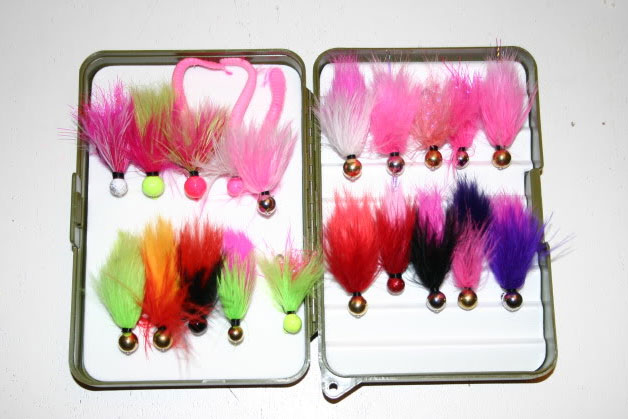 In the last several years, jig fishing in rivers for steelhead has become very popular among anglers in British Columbia. One of most influential anglers on this style of fishing is Rod Toth from Bent Rods Guiding & Fishing. Rod's jigs can be found at most tackle stores in the Lower Mainland and Fraser Valley. You can also purchase his tying material to create your own jigs.
If you have never attempted tying your own jigs and fishing with them, then here is a fantastic opportunity to get started. Rod Toth is hosting a jig tying and fishing seminar on Saturday February 2nd at 6:00pm. Update: February 2nd's session is now full, a second session on March 9th has been added.
You will learn to tie various styles of jigs, discuss the proper way to set up your tackle and go over the techniques used to fish your jigs. This is a great learning experience for both beginner or expert jig fishermen.
It will be a minimum of 3 hours long seminar and possibly quite a bit longer for those who wish to hang out longer. This seminar will be held at Bent Rods' angling guesthouse, there will be coffee, tea and snacks for attendees. All tying tools will be supplied.
Each person attending will leave with 4 jigs tied by themselves and the ammo needed to get hook-ups using them.
The cost is $40 per person. To sign up, please call Danena Toth at 604-794-5976 or send her an email. For more information on Bent Rods' guiding services, jigs and spinners, please visit this website.