Big Bear Salmon Charters' Winter Specials
Posted on February 4th 2013, by Big Bear Salmon Charters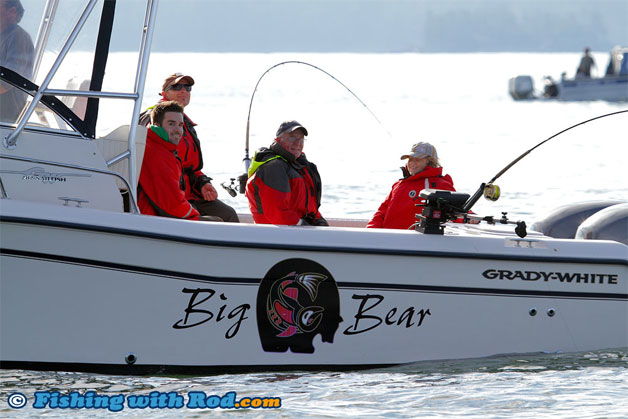 With only a few months left, local guides on the West Coast of Vancouver Island are now preparing for the upcoming summer saltwater fishing season. This does not mean fishing is not available right now. Winter feeding chinook salmon are readily available right in front of Ucluelet and Big Bear Salmon Charters has a great offer for those who are interested to cure the cabin fever.
The crew at Big Bear Salmon Charters are offering their winter charters with a reduced rate of $697.00. These are all inclusive trips up to 8 hours for 1 to 4 people who are looking for these tasty chinook salmon. To book your charter, please phone 1-855-9SALMON.
Big Bear Salmon Charters is based in Ucluelet on the West Coast of Vancouver Island. It operates four fully-equipped Grady White, which are the ideal setup for both offshore and inshore salmon and halibut fishing. All boats are also fitted with diesel heaters, to keep those hands warm when fishing in the winter months. Ucluelet is your gateway to the Pacific Ocean, where you have the opportunity to target a variety of species, including salmon, halibut, rockfish and lingcod. For more information, please visit their website.
Last summer, Fishing with Rod had a pleasure to experience one of these WCVI trips in August. Watch the video feature now!