Help Put a New Roof on the Seymour River Hatchery
Posted on May 2nd 2013, by Seymour Salmonid Society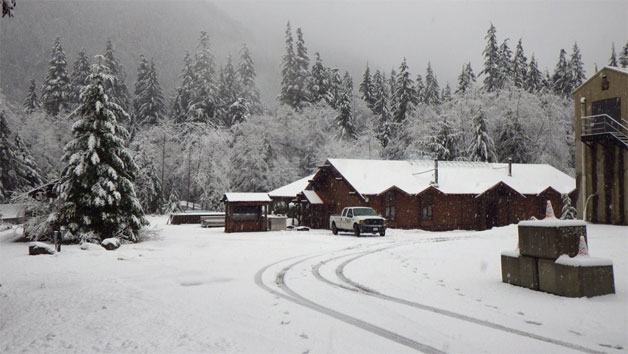 The Seymour Salmonid Society is currently raising $100,000 to replace the Seymour River Hatchery roof in the summer of 2013. We also need to build a shed to store important fish culture equipment. We've already raised three-quarters of our goal, now we are looking to the community for the remaining funds.
Please help support community salmon conservation on the Seymour River by making a donation to the Society for this important project. For every dollar donated towards a new roof and equipment shed a generous sponsor will match your donation! The cost of a new roof and equipment shed is $200,000 so the Society needs to raise $100,000 to make this project happen. All funds need to be raised by July 2013 so please donate today by cheque or online.
Help Raise the Roof

The current Hatchery roof has seen lots of wear and tear over the years and needs to be replaced. Replacing the roof means important programs such as fish culture and education won't be interrupted by a leaking roof!
We're Almost There
The Seymour Salmonid Society has already secured 75% of funding needed for a new roof and equipment shed from two generous sponsors - now we just need the rest! Help support your community fish hatchery by making a donation.
How to Make a Donation
Please donate online at our Canada Helps page or mail a cheque payable to the Seymour Salmonid Society to P.O. Box 52221, North Vancouver, BC. V7J 3V5.
All major donors will be recognized with signage at the hatchery, on our Facebook page, website, media releases, and in our newsletter. Thanks for your support!