Chilliwack Used Fishing Tackle Sale
Posted on October 11th 2013, by Fraser Valley Salmon Society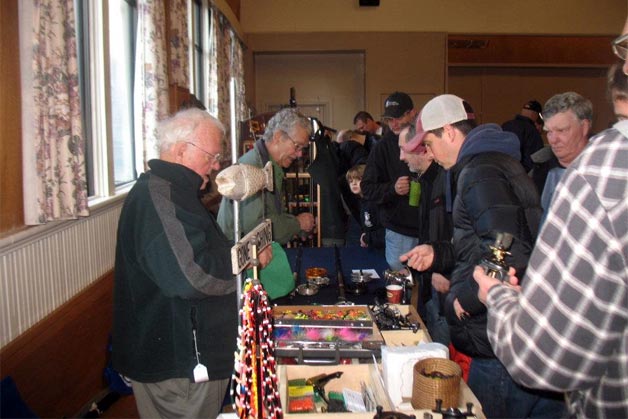 Fraser Valley Salmon Society will be hosting its third annual used fishing tackle sale at Carman United Church in Chilliwack on November 9th. You are now able to book a table to sell your items. The cost of one table is $15 for FVSS members or $25 for non-members (which includes an annual membership).
If you would like to book a table, please email swapmeet@fraservalleysalmonsociety.ca.
Complete sale details (start and end time, number of vendors) will be available as we approach the date.