Return of the Salmon
Posted on October 17th 2013, by Rodney Hsu, webmaster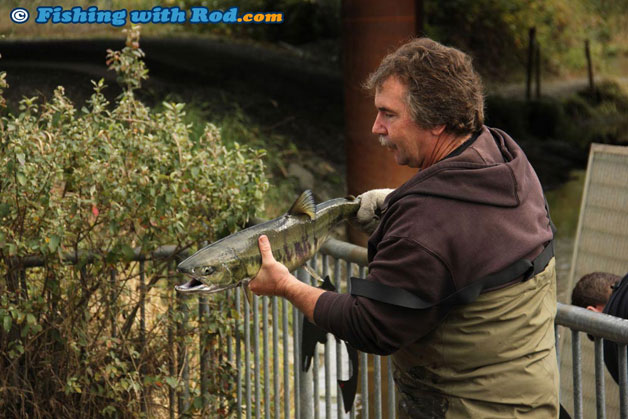 As we approach the end of October, spawning salmon can be found in many small tributaries of the Fraser River. This is the best time to view salmon at the final stage of their journey. On Sunday October 20th, Kanaka Education and Environmental Partnership Society will make these viewing opportunities available for the general public at its annual "Return of the Salmon" at Kanaka Creek in Maple Ridge.
On Sunday October 20th, from 11:00am to 3:00pm, you can visit the fish fence at Kanaka Creek (240th Street and Kanaka Creek Road), where volunteers will be showing coho and chum salmon which have arrived in the watershed. Experts will be answering questions on salmon biology and related topics. Beside salmon viewing, there will also be a fish dissection station, aquatic invertebrate collection, and other educational activities for all ages.
Kanaka Education and Environmental Partnership Society (K.E.E.P.S.) is a stewardship group operating in the Kanaka Creek Watershed. Formally incorporated as a society in 1998, it is involved in a variety of watershed stewardship activities, including stream mapping, restoration and monitoring. Its official home, the newly renovated Bell-Irving Hatchery, produces and releases coho and chum salmon into Kanaka Creek each year. Volunteer opportunities are always available. You can contact K.E.E.P.S. on their website or Facebook page.