Gibbs-Delta Pro Shop Opens on Granville Island
Posted on January 22nd 2014, by Bon Chovy Fishing Charters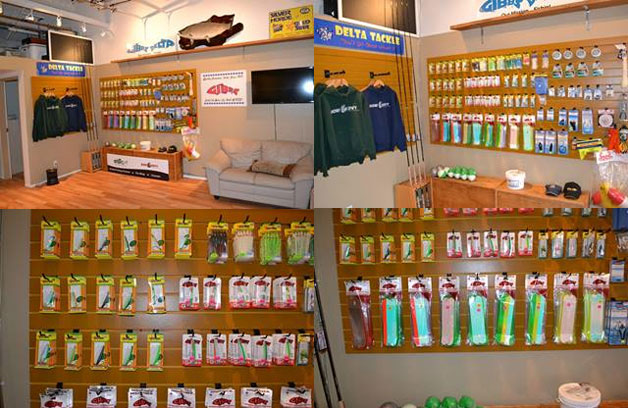 Stocking up with essential terminal fishing tackle just became more convenient for saltwater anglers in Vancouver. Bon Chovy Fishing Charters, in conjuction with the Vancouver Sport Fishing Center, has moved to a new location on Granville Island. An exciting addition at this new location is the Gibbs-Delta Tackle Pro Shop where you can stock up on flashers, spoons and other terminal tackle before heading out.
The Pro Shop is designed to carry only the saltwater tackle needed for Vancouver's saltwater salmon fishery. Items you can find include:
Gibbs- Delta UV Moon Jelly and Guide Series Flashers
Gibbs Delta G- Force Spoons
Silver Horde Spoons
Yamashita Hootchies
Gibbs-Delta Terminal Tackle
Shimano Mooching Rods
Hooks
Scotty Downrigger Products
Teaser Heads
Cannonballs
Herring
Anchovies
Maxima Fishing Line.
Bon Chovy Fishing Charters' new office and Gibbs-Delta Tackle Pro Shop is located at 1814 Mast Tower Road on Granville Island. The goal of this store is to provide up-to-date local fishing information, keep the right fishing gear in stock for the season and accommodate your last minute needs. Anglers who are already on the waters can access the store via the Granville Island Public Dock.
Bon Chovy Fishing Charters offers year-round saltwater salmon fishing charters which include seasonal crabbing, prawning and bottom fishing opportunities. Winter specials are available from January 15th to March 15th.
Bon Chovy Fishing Charters
Website: bonchovy.com
Email: info@bonchovy.com
Phone: 604.763.5460
Address: 1814 Mast Tower Road Granville Island