September Ucluelet Fishing Charter Rates
Posted on September 1st 2014, by Big Bear Salmon Charters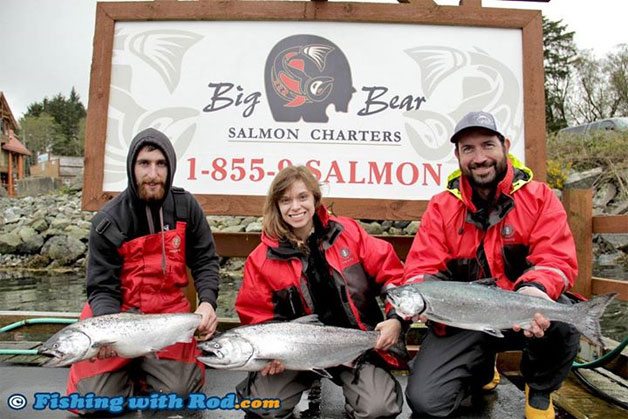 Big Bear Salmon Charters' September rates are now available!
Here are some reminders why fishing in Ukee in September is awesome:
"Fogust" is over! September in Ucluelet typically sees some of the best weather all summer.
Bigger fish! The elusive tyees are running through the area.
Less crowds. We all know how busy Ukee gets mid July-August. Now you can go to the Co-op without waiting in line for 15 minutes. And less boats on the water means more fish for you!
Depending on your group size and comfort needs, we have two different style of craft for your West Coast adventure: The 28' Grady White 282 Sailfish and the Custom-Built 30' Weldcraft.
30ft Weldcraft Fall Rates

28ft Grady White Sailfish Fall Rates

For groups of up to 5 people
Enclosed & Heated Forward Cabin
SiriusXM Satellite Stereo System
Winter Chinook & Dungenous Crab Fishing
In-season Halibut & Salmon Fishing Inshore & Offshore

For groups of up to 4 people
Mercedes Benz of Fishing Vessels
Live Wells to Keep Fish Fresh
Exceptional Power and Stability

All Fishing Trips on BOTH Types of Boats include:
All Tackle and Gear
Mustang Survival Suits & Boots
Processing of Fish and Icing for Travel
Bottled Water
Please phone 1-855-972-6666 or visit our website to book!