Coastal Springs Float Lodge Catch and Release Derby
Posted on May 6th, 2019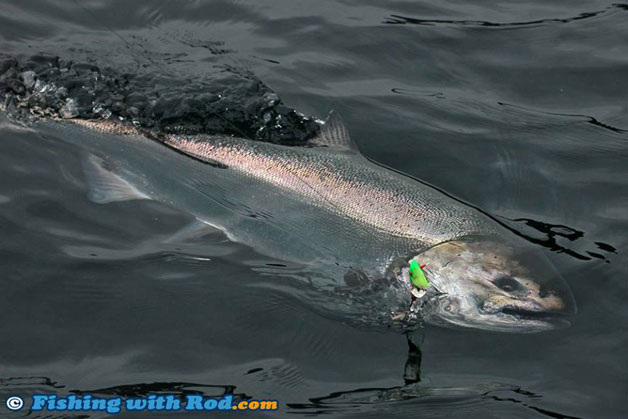 Hook, net, release and win prizes! Coastal Springs Float Lodge at Knight Inlet in Central Coast BC will be hosting a chinook salmon catch and release derby at their lodge from July 1st to 14th. Because of the current catch and release opening in effect until mid July, lodge owner Cam Reid would like to give his guests a chance to bring something home other than just the great fishing memories!
There are only several seats left, so be sure to email the lodge for pricings on the lodge packages. The following dates are still available:
July 1 - 5 - 6 spots available
July 5 - 8 - 8 spots available
Derby Prizes
1st prize:
1 free trip for 1 during the 2020 season
2nd prize:
CSFL custom PEETZ Reel, designed by Jason Henry Hunt
CSFL custom PEETZ birch fish bonker
A full set of Coastal Springs "Hookum" Spoons
3rd prize:
A full set of Coastal Springs "Hookum" Spoons
Last year, we produced a video on Coastal Springs Float Lodge and it was a fantastic experience. From the productive fishing to the delicious food at the lodge, this is indeed a fishing trip of a lifetime which we highly recommend to anyone to experience. If you have not watched the episodes, please see below.