Hatchery Marked Fish
Hatchery marked fish are fish that have been raised at a hatchery and marked prior to their release into rivers or lakes. In British Columbia, hatcheries raise all salmon, trout and char species. These hatchery raised fish provide opportunities for recreational fishermen to keep them while wild stocks can be protected.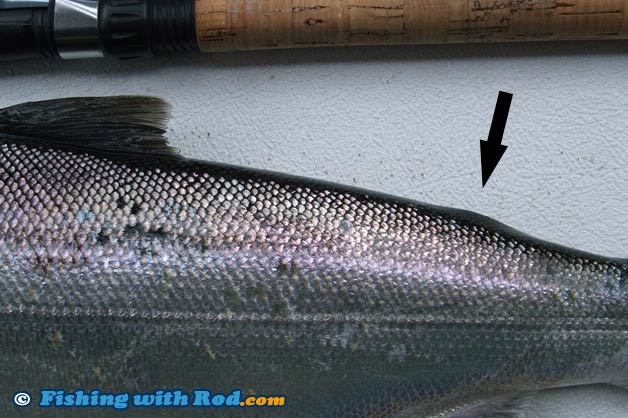 Salmonids that have been raised in a hatchery are usually marked. The marking is usually the clipping of adipose fin at the juvenile stage prior to their release. When these salmon, steelhead and trout grow and return to their streams for spawning, the adipose fin would be missing and a healed scar (usually a bump) could be found.
Most hatchery raised trout that are released into lakes are not marked, because most lakes do not have existing wild trout populations in the first place.
Not all hatchery marked fish can be kept. For example, hatchery marked steelhead in the Capilano, Seymour, Squamish River must be released. It is important to know this information by checking the latest fishing regulations before your trip.