Focus on the Fish
By Rodney Hsu, Fishing with Rod | Published in March 2012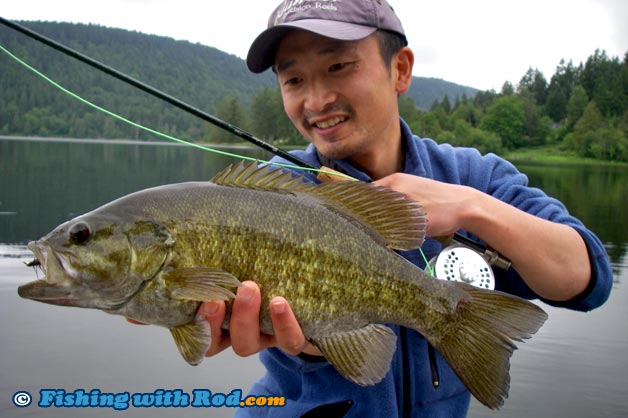 How the fish is focused also depends on its size. Should you only photograph the fish by itself, or with the angler?
If the fish is small and can be held with one hand, then a closer focus on the fish without the angler may result in a better photograph. If you include the angler in the photograph, then small details on the fish such as spots and colours are lost. The fish often ends up looking like a silvery stick.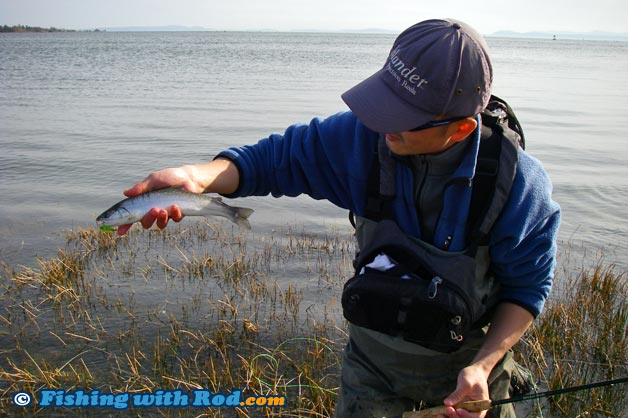 If you really want to include the angler in the photograph, have the fish held further out. This effect results in a much more detailed, larger fish in the foreground and a smaller angler in the background. There is no shame in this. Your objective is not to deceive others about the size of your catch, but to make the details of your fish standing out.
For larger fish that requires two hands to hold, such as a salmon or steelhead, then including the angler in the photo can result in what is known as the ideal "hero shot". You can hold the fish out toward the camera slightly if you wish so the main subject stands out, but do not overdo it. A large fish being held too close to the camera creates a disproportional contrast with the angler.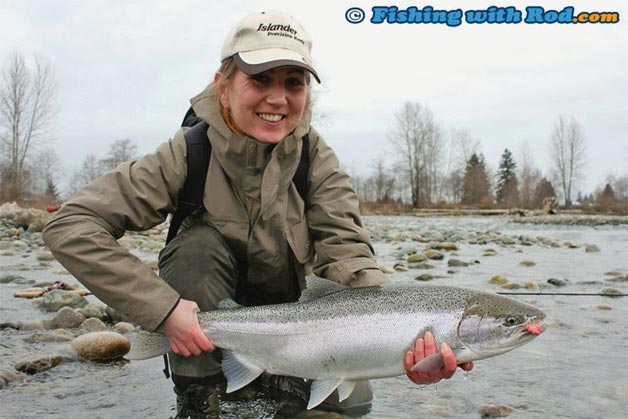 If you prefer to photograph a large fish on its own, then make sure there are other objects in the photograph which can be used to determine the size of your fish. Your hands are the best candidates, but you can also use your fishing rod, or pose the fish with nearby rocks or twigs.
Before snapping your shot, make sure you focus the lens on the eyes of your fish so it will be sharp when the photograph is taken. You want to end up with a crisp image of the fish on a blurrier background, not the other way around.