Mystery Fish Species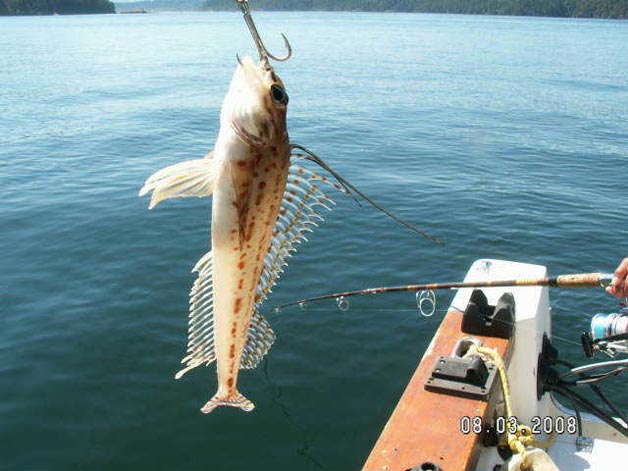 Q: In augest 2008, I was fishing in the samson Narrows outside of Cowichan Bay and caught what looks like a 7 inch cod of some sort. We think it may be a new species but not sure. We would like to know what this fish is. Can you please help us out? It has transparent fins and has 2 antennae comming out of the back of the head. It has a very small tail and sharp tapered body. I would very much like to have this fish identified by someone. Thank you!
Corey
A: Hi Corey,
I personally have never seen this fish before and cannot identify it. I forwarded the photograph to several colleagues and Dr Eric Taylor at the UBC Fish Museum was able to answer your question. The mystery fish species is a longspine combfish (Zaniolepis latipinnis), a member of the greenling family.
Rodney Hsu
Webmaster of Fishing with Rod and Public Advisor of Freshwater Fisheries Society of BC
Ask Your Question!
Send us your question by filling out the form below. We do our best to have your question answered, but please give us one or two weeks to have the answer for you.