Seminars at BC Boat & Sportsmen's Show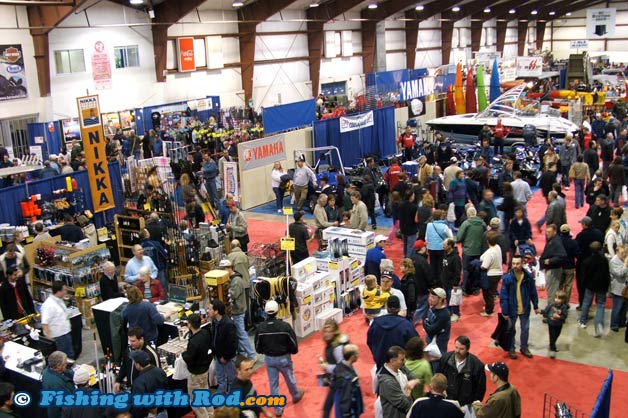 BC Boat & Sportsmen's Show will once again be taking place at Tradex in Abbotsford from March 2nd to 4th. This is the largest show in the BC outdoors industry, where manufacturers showcase their new products and retailers offer good deals. There will also be a variety of free seminars that you can attend throughout the weekend. For the cost of one show entry, you can learn from seasoned experts like Brian Chan, Phil Rowley and Peter Morrison.
Here is a list of this year's free seminars that will be available. The seminar schedule will be available shortly on the show's website.
Pro Casting Pond
Peter Morrison - Complete Fly Casting
Gary Elgear - Spey Casting Techniques
Phil Rowley - Presentation Secrets

Pro-fishing Stage
Gary Elgear - Steelhead Favorites
Kenzie Cuthbert - Eyes-n-tubes Patterns for Browns to Bones
Dwayne Mustard - Salmon Fishing @ It's Best!
Pat Ahern - Saltwater Tactics - Salmon and Halibut
Phil Rowley - Best of BC Outdoors Tying Column
Pautzke Baits - Make Your Own Fish Eggs
Richard Kesslar - Sturgeon - Catching the Monster
Brian Chan - Stillwater Favorites
Andy Sneddon - Saltwater Flies

Pro Seminar Room
Sturgeon Slayers presents - Fly Fishing Film Tour
Phil Rowley - Naked Truth Floating Line Tactics for Stillwaters
Brian Chan - Biology of a Productive Trout Lake
We are giving away ten tickets to this year's show! To be in the contest, simply identify this month's mystery fish. Winners will be announced on February 29th.