Region Two Fishing Locations
Lower Mainland & Fraser Valley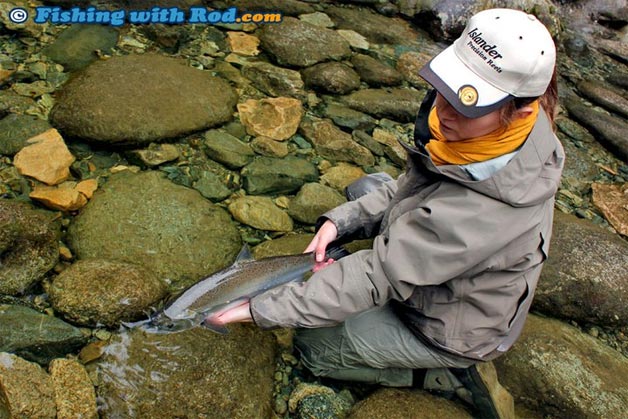 The Lower Mainland and Fraser Valley offer a variety of sport fisheries that can be done year-round. There are fisheries available for all age groups and skill levels. Some streams closer to Metro Vancouver are more utilized, while remote, uncrowded fisheries can easily be found without travelling much further.
Across Region Two, there are over twenty urban and semi-urban lakes that are stocked with catchable rainbow trout between March and October. Stocked with an average weight of 250g, these fish are suitable for those who are still learning how to fish. If stocked fish do not fancy you, then larger cutthroat trout, bull trout and kokanee are available in more remote and larger lakes.
Winter steelhead fishing attracts seasoned and determined anglers between December and April in several Fraser Valley streams. Five species of pacific salmon return to their natal streams between August and December, when both local and foreign anglers enjoy the best fishing this region offers. Summer on the Fraser River is the ideal playground for the entire family, fish of all sizes from a miniature sculpin to a gigantic white sturgeon maybe connected. When both salmon and steelhead fishing are slow, one can experience hunting for coastal cutthroat trout and bull trout with light tackle.
Saltwater fishing is available throughout the year. In Burrard Inlet, Howe Sound, Gulf Islands, Chinook salmon can be caught by trolling from mid winter until late summer. Sockeye salmon fishing can be fantastic in August when millions of fish stage at the mouth of Fraser River. Coho salmon fishing can either be done from shore or a boat at the Capilano River mouth between July and September. Beach fishing for coho and pink salmon is available during certain time of the year near river mouths.