Metro Vancouver & Fraser Valley BC Fishing Report
By Rodney Hsu, Fishing with Rod | Last updated: December 12th, 2022
Overall, 2022 has been an excellent year for salmon fishing in the Fraser Valley. The Fraser River briefly opened for chinook and sockeye salmon fishing. Chilliwack River saw a good abundance of chinook and coho salmon returning. Lower Fraser River's chum salmon return was also much better than previous years. Now that salmon fishing has tapering off, new fishing opportunities have emerged in the coming winter months.
Steelhead fishing will be happening from December to April in several Lower Fraser tributaries, particularly the Chilliwack/Vedder River. Coastal cutthroat trout fishing can also be done in the backwaters of Fraser River as well as nearby sloughs. Stave River should produce both cutthroat trout and whitefish. Local lakes can also be productive on any mild winter days.
As you have noticed, our website has not been updated at all in recent months. I am still in the process of having the entire site redesigned so navigation becomes easier. In the meantime, for daily updates, please follow us on Facebook and Instagram.
Capilano River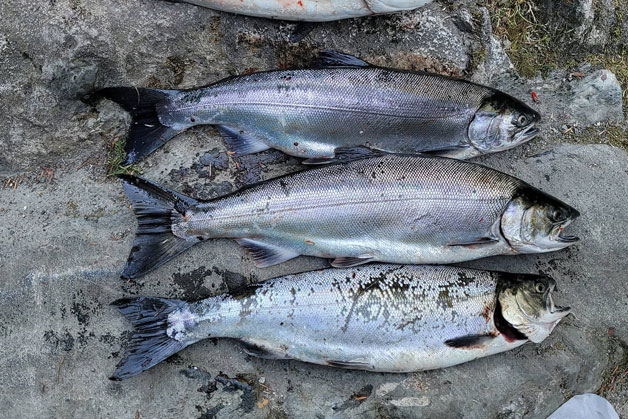 Capilano River is generally very quiet throughout the winter months.
Please remember that ALL steelhead, both wild and hatchery fish, have to be released in this river system. There are very few steelhead returning to the Capilano River so please release these fish with great care. You may encounter summer steelhead during this time of the year.
Stave River
Stave River can be very good for both coastal cutthroat trout and mountain whitefish throughout the winter months. These fish generally feed on salmon eggs, but they would also target nymphs and other aquatic insects. Float fishing with bait or artificials can work very well. This is also a good time to fly fish in the Stave River due to the lack of fishing pressure.
Squamish River
Squamish River provides good bull trout fishing opportunities throughout the winter months. This is entirely a catch and release fishery, so please practice with care. Winter steelhead usually emerge around February and March.
For more information on the Squamish River and other fisheries in the Sea-to-Sky corridor, visit Pacific Angler in Vancouver.
Chilliwack River
Chilliwack River steelhead fishing happens from December to April, but the peak run usually happens in February and March. Check out the above video for a good summary of this fishery.
For more information on the Chilliwack/Vedder River system, be sure to stop by Fred's Custom Tackle in either Chilliwack or Abbotsford.
Skagit River
It is closed throughout the winter months.
Non-tidal Fraser River
Although sturgeon fishing can still be done throughout the winter, most anglers tend to stay away as it can be too cold.
Coastal cutthroat trout can be targeted in backwaters along the Fraser River between Chilliwack and Hope.
Lower Mainland Lakes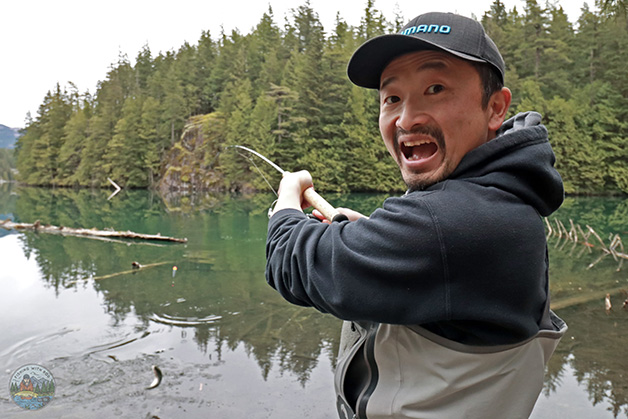 As we get into mid winter, lake fishing generally will be very slow, but not dead. Anchoring some bait on the bottom can often trigger the odd bites.
These articles may assist you:
Please remember that for lake fishing, if you are fishing from shore, you are only allowed to use ONE rod. If you are fishing alone in a boat, then you are permited to use two rods. Only one hook is allowed on your rod. Please note that single barbless hooks are required to be used at some lakes. You should note the daily quota of trout for the lake where you are fishing. Catch and release is required in some lakes, please check regulations.
Before heading out, please read the freshwater regulations in Region 2 first. For more regular updates, make sure you follow our Facebook page. If you witness violations, please contact the nearest conservation office or phone 1-877-952-RAPP (7277). Conservation officers can not attend all calls, but they do their best to catch those who do not choose to play by the rules.
Good luck and please conserve your catches!
Rodney Hsu
Webmaster, Fishing with Rod Production