Vancouver BC Saltwater Fishing Report
By Jason Assonitis, Bon Chovy Fishing Charters | Last updated: June 1st, 2021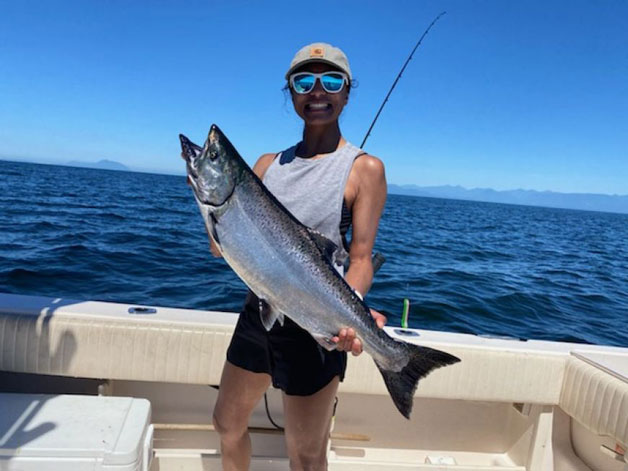 We are finally getting  getting back to normal operations! With health orders loosening up we are excited to get back on the water in a less restrictive fashion. We have Covid Protocols in place, but are not limiting our charters to same households anymore. So.... the weather is getting summer like and it is a great time to get out on the water! We have seen impressive numbers of chinook (catch and release) around and we are awaiting the first coho salmon of the year that should show in the next 2 to 3 weeks! We should also see the first pink salmon in local waters in late June/early July.  Time to start planning!
We have been spending the last few weeks exploring and fishing the Gulf Island's, Sunshine Coast, Howe Sound and near Sidney. We have been mixing things up depending on the length of the charter and doing some salmon fishing, ling cod fishing and dropping traps for dungeness crabs.    The scenery, wildlife and consistent fishing has made for some great charters, especially after a long winter of being cooped up during the pandemic!  Over the next few weeks, our fishing charters will start to focus on coho salmon especially as we move to mid to late June. Last year it started coho fishing perked up off the South End of Bowen and the Gulf Island's around Fathers Day. In the meantime, we have been finding decent numbers of chinook salmon locally and excellent numbers in the Gulf Island's. A popular trip right now is to do a full day to the Gulf Island's and mix up some catch and release chinook fishing with ling cod fishing for some meat for the bbq! Another popular trip for June is do a trip to the Sunshine Coast and do a lunch stop at Smitty's Oyster Bar!
We have been running spoons and hootchies like we always do this time of year! The Madi Flasher with a Killy Mcgee Spoon has been a real good one as has the ever consistent Lemon Lime Flasher paired up with a Chartreuse spackleback hootchie! We have spent a good deal of time targeting ling cod and we have been having great luck with the Gibbs Power Paddles!
Did you know that we have a boat based in Sidney on Southern Vancouver Island? Operating out of the Port Sidney Marina we are only a stones throw from many of the Southern Gulf Island's. If you are vacationing on the Gulf Island's or have a cabin there, give us a call we can pick you up!   Check out this video from last summer and what you can expect!
If you are looking at retaining chinook salmon, it is looking like July 15th will be when retention will start off Gabriola Island and across the way in the Sunshine Coast. Longer full day trips are needed to hit these areas.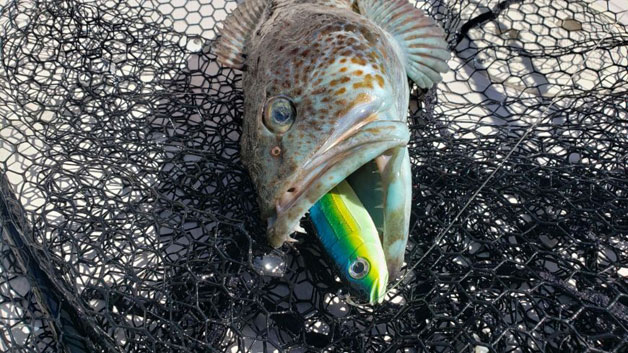 Give us a call or an email! The boats are ready and we are looking forward to things slowly getting back to normal!!
Jason Assonitis
Bon Chovy Fishing Charters
604-763-5460