Ucluelet BC Saltwater Fishing Report
By Shawn Grant, Hot Pursuit Charters | Last updated: August 25th, 2020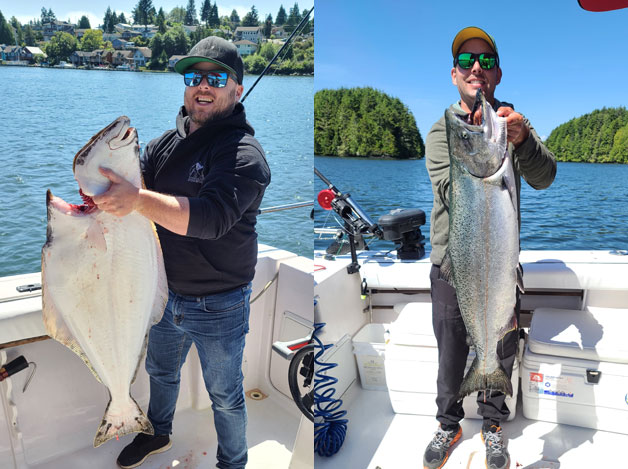 August Salmon fishing in Ucluelet BC has been good and there are many areas like Wya Point, Florencia, Austin Island, Cree Island, Meares Bluff, Swale Rock and Big Bank to choose from.  We have seen decent size Salmon weighing in the high teens to the mid-twenties on a regular basis and mixed in with those are some even bigger fish.  We have had good results from 50 – 80 ft. and there has been some decent bait showing up in the Barkley Sound so that always helps.  Smaller spoons like the Wee G No Bananas have been working or if you like Hoochies the Ghost Shrimp Cuttle Fish and the Pistachio Glow Hoochie have been getting the job done as well.
Halibut fishing has been great this year and we have had our best results either at South Bank or out at Big Bank.
Feel free to email us at hotpursuitcharters@gmail.com or call us Toll Free at 1.844.468.3174. You can also stay updated on how the fishing is by checking out our Facebook page.
Shawn Grant
Hot Pursuit Charters