Tunkwa Lake BC Fishing Report
By Al Patton, Tunkwa Lake Resort | Last updated: January 7th, 2018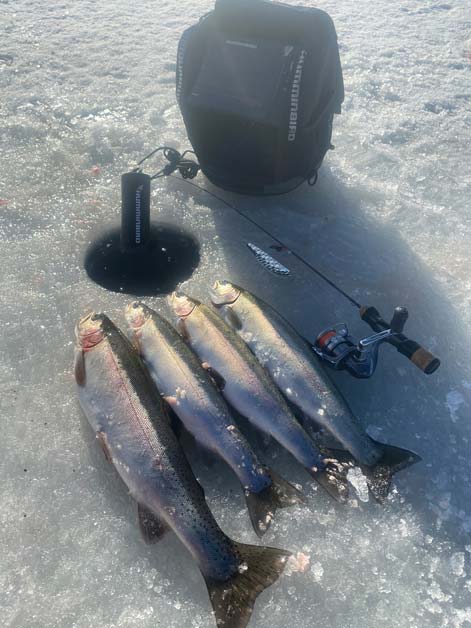 Happy New Years!
Just a quick update on the ice fishing. Ice conditions on Tunkwa are good, lots of cold nights have been building the ice thickness. There was a bit of a warm spell after Christmas, causing a bit of a sloppy surface, but did not affect the ice thickness. The slush/wet spots on the surface have all tightened up now. Not much snow in the area so getting around the lake has been easy. Our skating rink is in pretty good shape as well.
Mixed fishing reports coming from our guests, some doing really well, with most people catching some trout. Please stop by the office to get the latest intel. We have also heard some good reports from guests fishing Leighton Lake.
We look forward to see all of you soon! Please be safe when venturing out there. If there are other questions or you would like to book a cabin, please phone Richard at our office or email us. Also don't forget about our winter weekday specials!
Al Patton
Tunkwa Lake Resort
Email: info@tunkwalakeresort.com
Phone: 250.523.9697 or 1.877.623.9697