Tunkwa Lake BC Fishing Report
By Al Patton, Tunkwa Lake Resort | Last updated: December 7th, 2017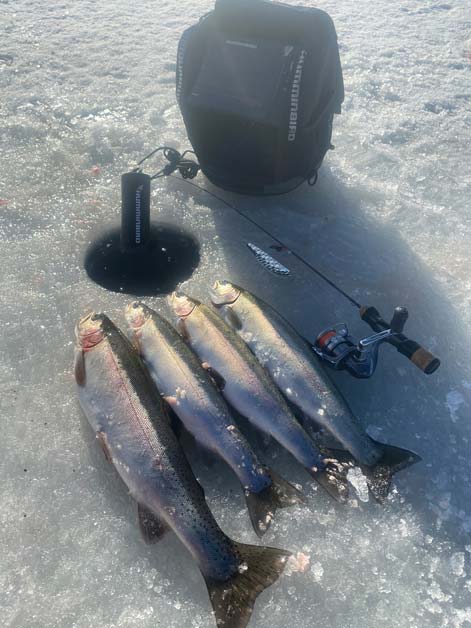 Tunkwa Lake has a light dusting of snow on top of the ice right now. The ice is around 7 inches thick. The South end at the resort is completely frozen, while there are some open spots on the north end and you are advised to access this area with extreme caution.
Fishing has been excellent. I landed 19 fish yesterday in 7 feet of water, jigging a Rapala Slab Rap.
Our two luxury cabins still have some opening dates available this month:
Cabin #1: 18th - 21st
Cabin #2: 8th - 13th, 17th - 22nd
There is a 3 night minimum stay for these two cabins. If you are interested, please give our office a call at (250) 523-9697 or 1-877-623-9697, or email info@tunkwalakeresort.com.
Al Patton
Tunkwa Lake Resort
Email: info@tunkwalakeresort.com
Phone: 250.523.9697 or 1.877.623.9697