Ucluelet BC Saltwater Fishing Report
Big Bear Salmon Charters offers the best fleet to meet their customers' comfort. Their four Grady White 282 Sailfish vessels are 31 feet long, fitted with Espar heaters, clean washrooms, twin Yamaha 225 motors, the latest radar, GPS and fish finding equipment from Lowrance. Customers are also supplied with brand new mustang survival suits, gourmet lunches and top notch guides and the finest fishing equipment from Shimano and Islander Reels.
Big Bear is proud to announce that our newest addition to the fleet has arrived and is fishing hard. Our 30ft custom Weldcraft is online and ready to offer an incredible experience while enjoying the comfort and amenities that this beauty has to offer. We are offering this extreme fishing machine to groups of 4-6 people, making it great for corporate groups or larger families.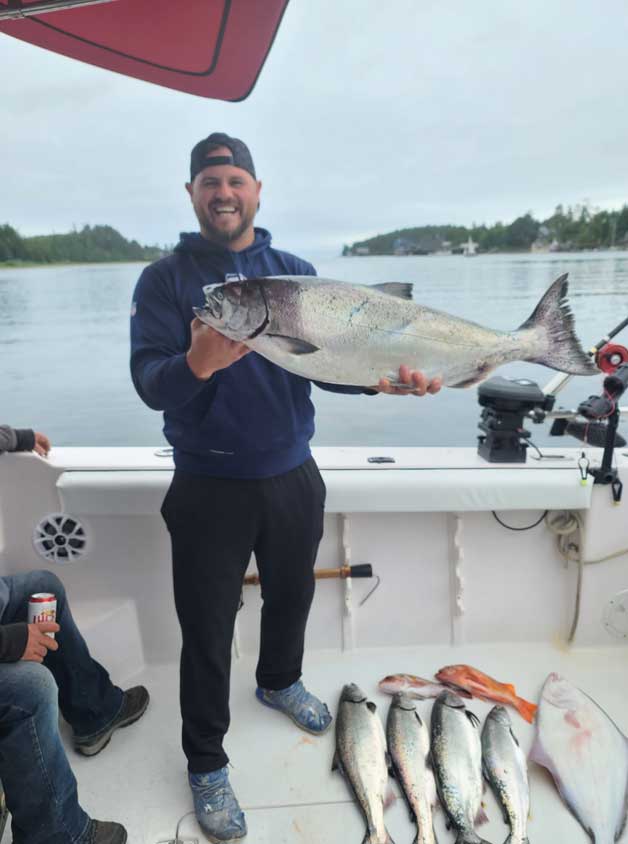 Check out Fishing with Rod's Ucluelet Halibut Expedition. We caught and transferred a couple of young halibut to the Ucluelet Aquarium, which are available for viewing right now.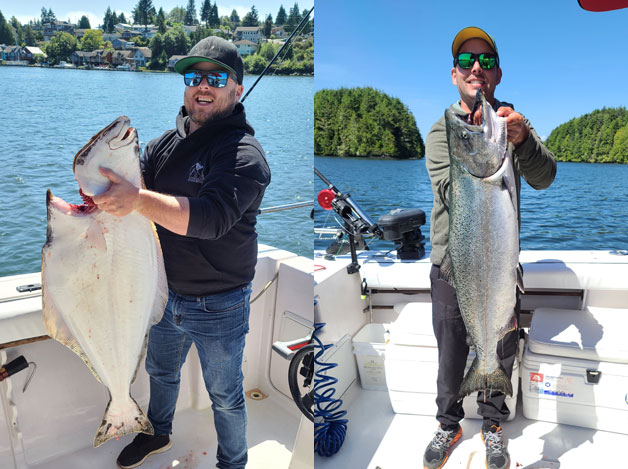 We've been having a great, busy season here in Ucluelet!
So far, August has given us tons of actions, with some ridiculously calm, glassy days on the water.
As summer winds down, the salmon are doing the opposite, as the coho and chinook salmon runs are expected to continue well into September. Look for the biggest chinook salmon in late summer. They have been eating well and fattening up!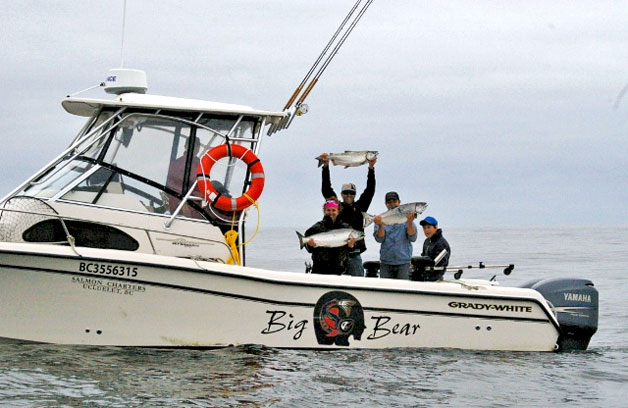 We still have some availability for the remainder of August and into September. We've also got some special deals going on, involving the gorgeous brand new hotel Whiskey Landing Lodge, which just opened up in our building. Call us at 1-855-972-5666 for more information and to book!
The Crew @ Big Bear Salmon Charters
1-855-9-SALMON