Ucluelet BC Saltwater Fishing Report
By Shawn Grant, Hot Pursuit Charters | Last updated: July 16th, 2018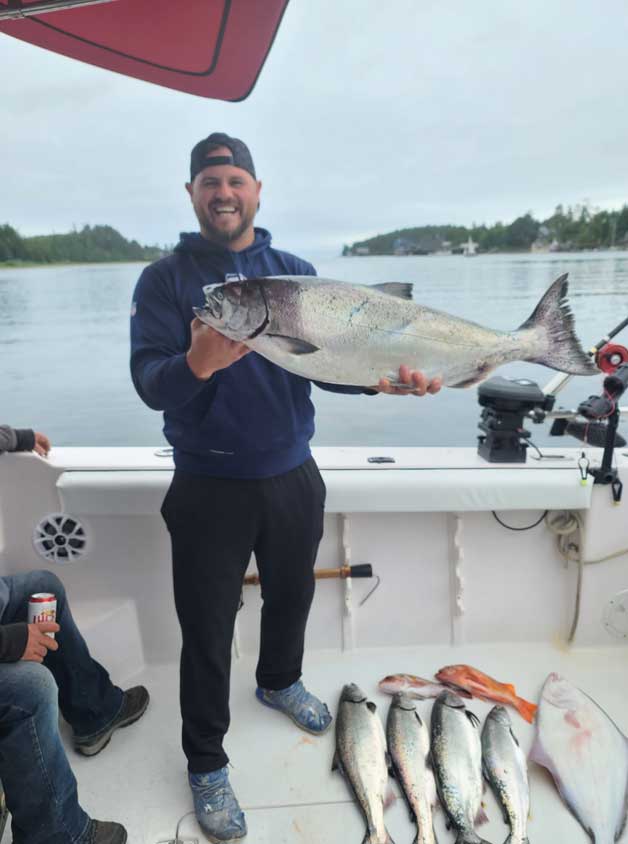 July is shaping up to be a great month for salmon and halibut fishing in Ucluelet. Bigger salmon are now showing up inshore around Florencia, Way Point and the Red Can. Needle fish hoochies are still working well and so are small spoons. Austin and Cree in Barkley Sound are still producing quality chinook, and coho have been making an appearance as well.
Halibut have been a bit more elusive but the chickens are showing up in good numbers out at Big Bank. There are bigger halibut starting to show up closer inshore and we expect this trend to continue and the number to go up as the season progresses. As usual, your favourite jig or bait will work fine.
Feel free to email us at hotpursuitcharters@gmail.com or call us Toll Free at 1.844.468.3174. You can also stay updated on how the fishing is by checking out our Facebook page.
Shawn Grant
Hot Pursuit Charters