Vancouver BC Fishing Report
By Rodney Hsu, Fishing with Rod | Last updated: September 15th, 2019
Our latest episode features a really memorable trip to the Yukon in late July. This is part two of the series, featuring our Northern pike fishing experience!
Fall river salmon fishing season in the Lower Mainland and Fraser Valley is underway. We should be able to see some good fishing in the next two months. Capilano River has been very productive for coho salmon fishing due to the spike in water level from the rain. The Tidal Fraser River have been open for pink and chum salmon retention but it is a short opening, from September 14th to 20th. Chilliwack/Vedder River has plenty of pink salmon and chinook salmon, some coho salmon are also starting to make their appearance. Harrison River is good for pink salmon fishing as expected. Fraser River sturgeon fishing has been excellent due to the amount of food available in the river right now. Stave River is still very quiet but the first school of chum salmon should arrive in a couple of weeks from now. The challenge in the next several weeks will be the amount of rain that we might be receiving, as it can make most rivers unfishable. Urban lakes will be restocked very soon so rainbow trout fishing should be productive in the weeks to come.
For daily updates, please follow us on Facebook and Instagram.
Capilano River
Capilano River's coho salmon fishery has been good lately as water level rose from the rainfall that we experienced. There is a bait ban in effect until the end of October so anglers are only allowed to use lures and flies. Casting a spoon or spinner into a deep pool is one of the more effective way for catching these coho salmon. Time your outings right and you can be rewarded. The fishing is generally good when the water is on the rise or once it drops back down to fishable level after the peak. With that said, be very aware of where you are fishing so you do not get trapped by the high water. Safety should be your priority!
You might also encounter the odd summer steelhead during this time of the year. ALL steelhead (hatchery and wild) have to be released with care. Please report individuals who choose to do otherwise.
Stave River
Stave River is still pretty quiet. Chum salmon usually arrive in the last week of September and fishing can be good until early November. It also has a productive coho salmon fishery which generally starts a bit later than other river systems in the Fraser Valley. For chum salmon, float fihsing with a jig is an excellent way of catching them without foul hooking fish accidentally. Adjust your float depth so that the jig is suspending a foot or more off the bottom. For coho salmon, Stave River's backwaters can be excellent as these fish tend to find refuge here, away from the bigger and more aggressive chum salmon.
Hatch Match'r Fly and Tackle in Maple Ridge is your best one-stop shop on the North side of Fraser Valley. New owner Nick and his staff are always happy to help you, whether you are a beginner or a seasoned angler. They are open seven days a week.
Squamish River
Squamish River still has some good pink salmon fishing but it is winding up really fast. In the weeks to come, expect to see the appearance of some coho salmon. Please check the regulations for opening areas and retention limits of hatchery coho salmon. This system has a very small number of hatchery coho salmon therefore it is primarily a catch and release system. All trout and char also need to be released. In mid October, chum salmon begin to appear in the lower river.
Chilliwack River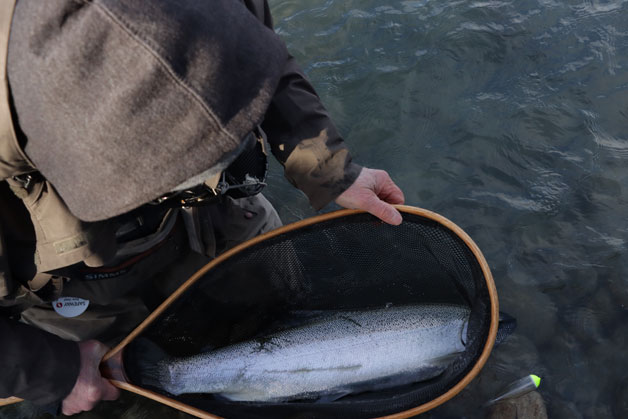 Chilliwack River is high and brown as I type this on Sunday September 15th but hopefully the river will recover quickly when the rain stops. Prior to this river level rise, pink salmon fishing was excellent throughout the lower river with some chinook salmon mixed in between. Casting and retrieving a spoon, or twitching a jig has worked well for pink salmon, while float fishing with roe in deeper parts of the river works great for chinook salmon. The odd coho salmon are found mixed in between the schools of pink salmon, as I pleasantly found out on September 13th. Coho salmon fishing should improve as we approach the end of September. Float fishing with roe is a great way to get coho salmon to bite, but casting and retrieving a spoon or spinner also works well.
Skagit River
Skagit River is mostly known for its summer fishery in July and August, but the fall fishing for bull trout can still be fantastic if you would like to get away from the salmon fishing for awhile.
Tidal Fraser River
Tidal Fraser River clarity has not been great, visibility is sitting at between 1 and 2 feet. With that said, it really doesn't take much visibility to trigger a bite with your spoon or spinner. There is a salmon fishing opening from September 14th to 20th, with retention for pink and chum salmon allowed. Please see this fishery notice for complete details. We are nearing the end of the pink salmon run as over 7 million fish are already in the Fraser River and its tributaries, with perhaps another million or so still coming in. Time your outings with the tide! This improves your chance of catching pink salmon significantly. The best time is often from 3 hours before peak tide until 2 hours after. Please see this overview for more information on this fantastic family-friendly fishery.
The river will close after September 20th until the 1st of November for salmon fishing. This management measure is implemented to protect the endangered Interior Fraser River steelhead (Thompson and Chilcotin steelhead) which are migrating through the river at this time. In the meantime, trout and char fishing is still permitted and it is in fact a fantastic light tackle catch and release fishery if you do not want to target salmon. Please see this article for more information.
If you would like more information on fishing in the Tidal Fraser River, please stop by Berry's Bait and Tackle in Richmond. Mike, Len and Michele have a team of knowledgable staff who regularly fish this area and they can help you out.
Non-tidal Fraser River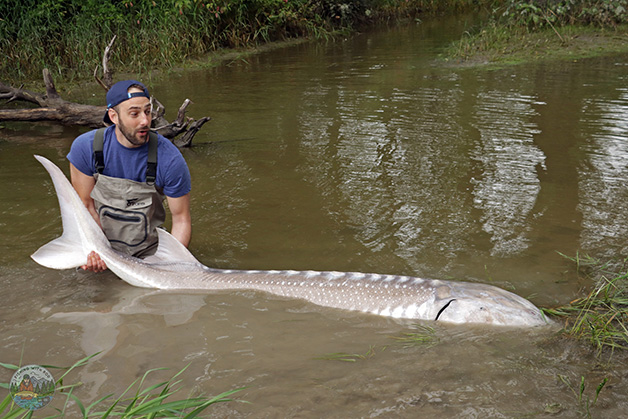 Non-tidal portion of the Fraser River remains closed to salmon fishing and will be until early November. Trout and char fishing has also been closed for the time being. Sturgeon fishing is available in the meantime. White sturgeon fishing can be very good this time of the year. With so many pink salmon in the river right now, there isn't a shortage of food! Sturgeon fishing guides have reported that all the sturgeon appear to be really well fed, which is great to see. Many big fish have been caught this season, 9' and 10' fish have been encountered, with the odd fish up to 11' making the news! If you have never tried sturgeon fishing before, the best way to go about it is to go with one of the reputable Fraser River guides. We recommend the followings:
Lower Mainland Lakes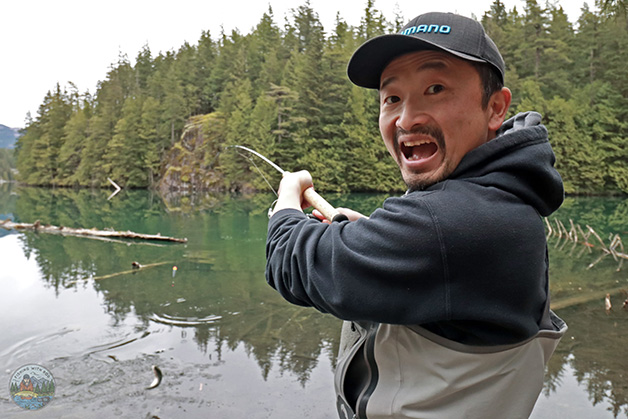 Lake fishing has been slow after the summer, but the Fraser Valley Trout Hatchery is getting ready to restock many urban lakes in the Lower Mainland and Fraser Valley in a couple of weeks from now. This will provide plenty of good trout fishing opportunities if you are unable to go salmon fishing. Updates will be provided once the lakes are stocked.
These articles may assist you:
Please remember that for lake fishing, if you are fishing from shore, you are only allowed to use ONE rod. If you are fishing alone in a boat, then you are permited to use two rods. Only one hook is allowed on your rod. Please note that single barbless hooks are required to be used at some lakes. You should note the daily quota of trout for the lake where you are fishing. Catch and release is required in some lakes, please check regulations.
Before heading out, please read the freshwater regulations in Region 2 first. For more regular updates, make sure you follow our Facebook page. If you witness violations, please contact the nearest conservation office or phone 1-877-952-RAPP (7277). Conservation officers can not attend all calls, but they do their best to catch those who do not choose to play by the rules.
Good luck and please conserve your catches!
Rodney Hsu
Webmaster, Fishing with Rod Production