Vancouver BC Fishing Report
By Rodney Hsu, Fishing with Rod | Last updated: October 16th, 2019
Our latest episode features a trip to the Vedder River in early October for coho salmon! The fishery in the Vedder Canal is tidal dependent and in this video we show the progression of bites as the tide comes in. Enjoy!
The fall salmon fishing season here in the Lower Mainland and Fraser Valley has been excellent in the past couple of weeks. Chilliwack/Vedder River is seeing a fantastic return of both chinook and coho salmon, one of the strongest in recent years. This periodic rain has helped both the fish and fishermen, as river level has risen and dropped pretty fast. This has resulted pretty consistent fishing throughout most river systems. Capilano River's salmon fishery is tapering off as expected but you should still be able to find the odd fresh fish. Stave River's chum salmon fishery is appearing to be pretty weak so far, but some coho salmon have started showing up. Harrison River is producing some nice coho salmon, and it should continue to get better. The Fraser River remains closed to salmon fishing until early November but sturgeon fishing has been excellent due to the abundance of dead pink salmon in the system. Lakes in the Lower Mainland have been restocked since last week so be sure to check those out if salmon do not fancy you.
For daily updates, please follow us on Facebook and Instagram.
Capilano River
Capilano River's coho salmon fishery is just about finished as expected. Usually the first big rain fall and river rise would bring in majority of the fish which have been holding at the river mouth since the summer. There are probably still some fish making their way into the river, but overall the seaso is winding down. The good news is that fishing pressure is often lower once the run is tapering off so you may want to give it a go and still have a chance to catch the odd chromer. There should also still be some chinook salmon left in the system but most of them will be coloured. There is a bait ban in effect until the end of October. Casting and retrieving a spoon or a spinner can work really well for coho salmon in this system.
You might also encounter the odd summer steelhead during this time of the year. ALL steelhead (hatchery and wild) have to be released with care. Please report individuals who choose to do otherwise.
Stave River
Stave River's chum salmon fishery has had a slow start. Early estimate is suggesting that we are going to see another weak run again. The river remains open for retention but there is a possibility that we'll see a retention closure for chum salmon soon. For chum salmon, the best way to target them is by float fishing with a jig. Set your float depth so it is one or two feet less than the river depth. This prevents you from foul hooking fish or snagging onto the bottom. Time your outing with the incoming tide as fresh fish often move into the river with the tide. Some coho salmon have been caught in the system and it will only get better from now on. Ruskin Dam's recreational area and parking has reopened.
Hatch Match'r Fly and Tackle in Maple Ridge is your best one-stop shop on the North side of Fraser Valley. New owner Nick and his staff are always happy to help you, whether you are a beginner or a seasoned angler. They are open seven days a week.
Squamish River
Squamish River's condition has been reasonably good. This time of the year is when you start seeing some coho salmon arriving, in the Cheakamus, Mamquam and also the upper section of the main river. There is a bait ban in effect, and the best way to catch these big coho salmon is by using a big spoon. These fish are magnificent, so be sure to practice good catch and release by handling all your fish in the water. Some chum salmon should start to emerge in the lower section of the river. There are still many pink salmon spawning in the tributaries so be sure to keep that in mind and do not disturb these fish.
The upper river's trout and char fishery usually begins around now too, as they tend to school up in spawning channels and feed on eggs. Be sure to check out Matt's trout bead setup video tutorial below if you would like to know how to target these fish effectively. Stop by Pacific Angler in Vancouver if you need to stock up for a trip to rivers and lakes in the Sea to Sky Corridor.
Chilliwack River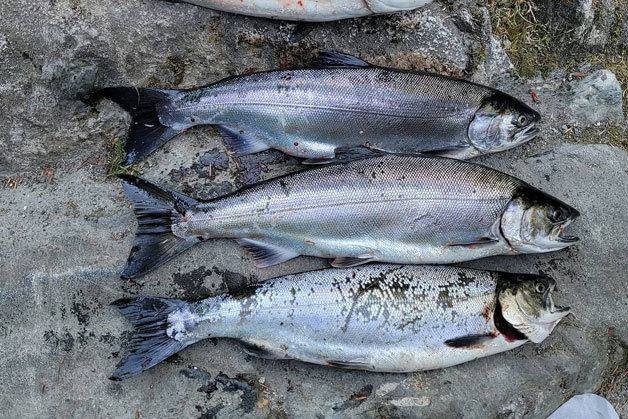 Chilliwack River has had fantastic coho salmon in this past week. Throughout September the coho salmon had been slow, but that was mostly due to the presence of large number of chinook salmon in the system. There are still quite a few bright silver chinook salmon to be found, but coho salmon have definitely arrived and can be found throughout the system right now. Majority of the coho salmon are in the 3 to 5lb range, but we are seeing some fish up to 8 to 10lb occasionally. While first light is good, fish can now be caught throughout the day especially if water level is rising and falling due to rain. Float fishing with roe has been the ticket for most anglers, but if you find a slow pool, don't hesitate to chuck a spoon, spinner or jig into it. The odd chum salmon are also showing up but most of them will not be here until early November.
Skagit River
Skagit River is mostly known for its summer fishery in July and August, but the fall fishing for bull trout can still be fantastic if you would like to get away from the salmon fishing for awhile.
Tidal Fraser River
Tidal Fraser River is now closed to all salmon fishing until November 2nd. This management measure is done to protect Thompson and Chilcotin River steelhead which are migrating through the Lower Fraser in the next several weeks. You can still fish for trout and char, and this time of the year is in fact excellent for bull trout fishing in the section from the Pitt River confluence down to Steveston. Grab a light spinning tackle setup and chuck small 1/8oz spinners or spoons for these fish. These are mostly overwintering feeders and can be found in the shallows, preying on juvenile salmon, sticklebacks and sculpins.
Once the river reopens to salmon fishing on November 2nd, there should still be some good coho salmon fishing left until mid November.
If you would like more information on fishing in the Tidal Fraser River, please stop by Berry's Bait and Tackle in Richmond. Mike, Len and Michele have a team of knowledgable staff who regularly fish this area and they can help you out.
Non-tidal Fraser River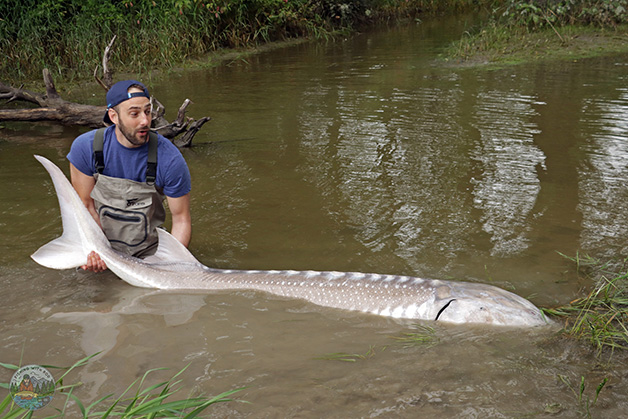 Non-tidal portion of the Fraser River remains closed to salmon fishing and will be until early November. Trout and char fishing has also been closed for the time being. Sturgeon fishing is available in the meantime. White sturgeon fishing can be very good this time of the year. With so many pink salmon in the river right now, there isn't a shortage of food! Sturgeon fishing guides have reported that all the sturgeon appear to be really well fed, which is great to see. Many big fish have been caught this season, 9' and 10' fish have been encountered, with the odd fish up to 11' making the news! If you have never tried sturgeon fishing before, the best way to go about it is to go with one of the reputable Fraser River guides. We recommend the followings:
Lower Mainland Lakes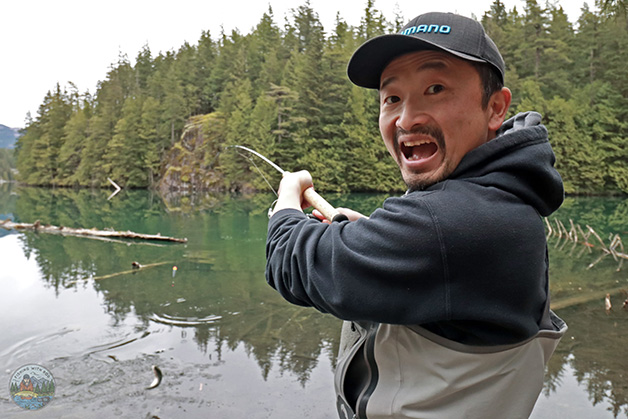 A few Lower Mainland lakes have been restocked with catchable rainbow trout. These are great fisheries for kids who may find salmon fishing too challenging or intimidating. Browning Lake in Squamish, Como Lake in Coquitlam, Green Timbers Lake in Surrey, Sanctuary Pond in Vancouver have been stocked and are totally worth checking out. Bait fishing works well right now. With the colder water temperature, fish are not as active so anchoring your bait with a bottom setup can be very productive. If you can brave the cold, some of the lakes in the Fraser Valley are also worth visiting too. Weaver, Hicks, Cultus, Jones are all good options.
These articles may assist you:
Please remember that for lake fishing, if you are fishing from shore, you are only allowed to use ONE rod. If you are fishing alone in a boat, then you are permited to use two rods. Only one hook is allowed on your rod. Please note that single barbless hooks are required to be used at some lakes. You should note the daily quota of trout for the lake where you are fishing. Catch and release is required in some lakes, please check regulations.
Before heading out, please read the freshwater regulations in Region 2 first. For more regular updates, make sure you follow our Facebook page. If you witness violations, please contact the nearest conservation office or phone 1-877-952-RAPP (7277). Conservation officers can not attend all calls, but they do their best to catch those who do not choose to play by the rules.
Good luck and please conserve your catches!
Rodney Hsu
Webmaster, Fishing with Rod Production