Vancouver BC Fishing Report
By Rodney Hsu, Fishing with Rod | Last updated: February 13th, 2018
New video! Above is our third episode of 2018, which was filmed several weeks ago. Gill Steele from Highwater Tackle joined me as we hopped onto Bon Chovy Fishing Charters for a day of winter chinook salmon fishing and prawning. We ended up catching quite a few BC spot prawns, which were absolutely delicious. There are many different ways to enjoy them, and in the second half of the episode I show you how I'd like to cook them. Enjoy!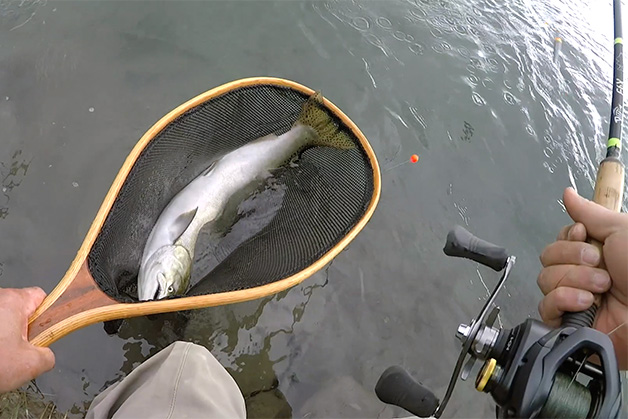 Milder temperature and wetter weather have kept the river a bit on the high side. Winter steelhead fishing continues to be challenging, but there are definitely fish out there to be caught. Some bigger fish are being caught in the Chilliwack/Vedder River lately, up to 15lb. Cutthroat trout fishing in the Fraser River backwaters and sloughs is still quite productive as expected. Herring fishing at the Fraser River mouth is reported being productive. Lake fishing is doable even though stockings have not begun yet. We are still one month away from this spring's catchable rainbow trout stockings.
Upcoming Events and Promotional News
Here are some of the latest news and upcoming events in the Lower Mainland and Fraser Valley!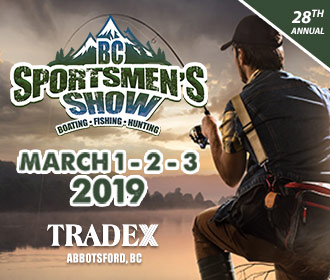 Capilano River
Capilano River is quiet during this time of the year. Anglers have seen some winter steelhead in the system but please note that ALL steelhead, both wild and hatchery marked fish, have to be released with care. The Capilano River's steelhead run is threatened so please inform other anglers, and report those who choose to ignore by retaining steelhead illegally.
Stave River
Stave River provides good fishing opportunities for two species during this time of the year. It can be productive for coastal cutthroat trout which travel in schools from spot to spot, and there is a pretty established population of mountain whitefish in the system. For cutthroat trout, they can be caught by casting and retrieving a small spoon like a 1/16oz or 1/8oz Gibbs Croc spoon. Float fishing with a variety of bait such as Pautzke Bait's single eggs, dew worm, shrimp works for both species. There is a winter steelhead fishery for this system, but most of the good fishing is still to come. This system is rarely affected by rain due to the dam control.
Squamish River
Squamish River is very fishable due to the low freezing level, conditions to access some parts of the river can be tough due to snow. Trout and char in this system are starting to switch from eggs to other bigger items such as sculpins, leeches, etc. A bait ban is in effect year round for the Squamish River and its tributaries.
Chilliwack River
Chilliwack River's conditions have been borderline fishable. It has been rainy, so the river has been high and water clarity is fair to poor. Because the river has been higher than normal, most of the steelhead have been caught further upstream. Bigger fish have been reported lately, compared to the average 6lb fish caught throughout December and January. Some fish are now up to 15lb.
Wally Hall Junior Memorial Steelhead Fishing Derby is happening right now until March 15th. Tickets are $20 each and available at Fred's Custom Tackle. For hands-on information, be sure to visit the store at 34150 South Fraser Way Abbotsford where you can also pick up a map of the Chilliwack/Vedder River.
Tidal Fraser River
Tidal Fraser River is quiet. River clarity is very good. If you throw a spoon or spinner along the shoreline, you might also encounter a bull trout or two. Herring fishing has been very good around Steveston. Incoming tide is best.
Please note that in spring 2016, Fisheries and Oceans Canada has issued a night time fishing closure for all finfish species in the Tidal Fraser River. To fish the Tidal Fraser River (downstream from the railway bridge in Mission), you are required to have a valid saltwater fishing licence.
If you would like more information on fishing in the Tidal Fraser River, please stop by Berry's Bait and Tackle in Richmond. Mike, Len and Michele have a team of knowledgable staffs who regularly fish this area and they can help you out.
Non-tidal Fraser River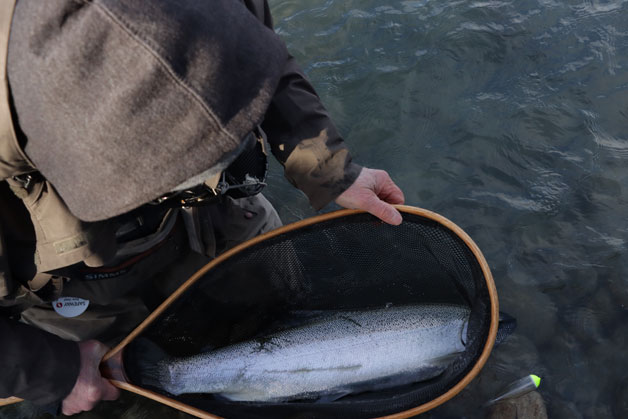 Non-tidal Fraser River's water clarity is reasonably good. Productive cutthroat trout fishing can be found in the backwaters between Chilliwack and Hope. These fish don't really show themselves on the surface too much during this time of the year. Float fishing with bait such as single eggs, roe chunks, dew worm, shrimp can work well. You can also cast and retrieve a small lure for them.
Lower Mainland Lakes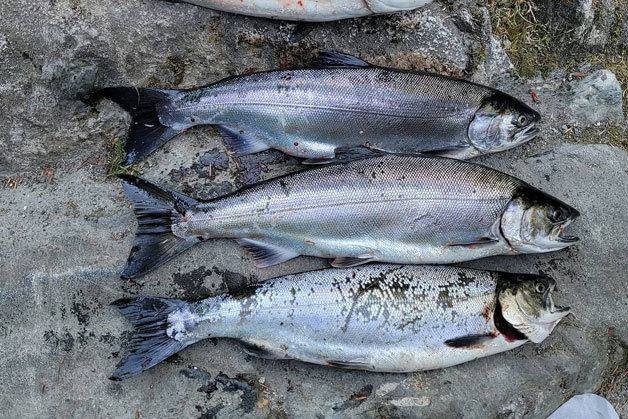 Lake fishing for trout has been slow due to the cold weather, but that doesn't mean you won't catch them. Bottom fishing with bait is your best bet. Stockings to be resumed in mid March right before spring break.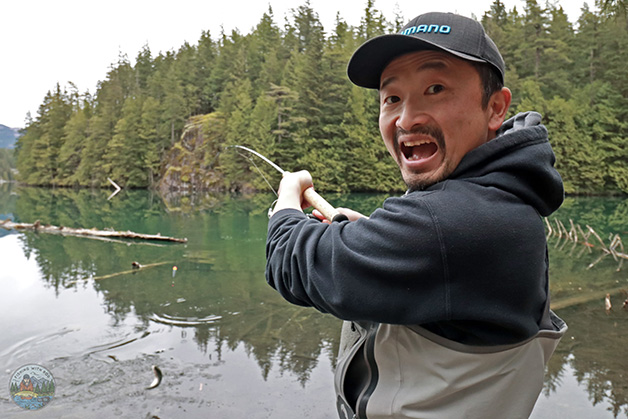 These articles may assist you:
Please remember that for lake fishing, if you are fishing from shore, you are only allowed to use ONE rod. If you are fishing alone in a boat, then you are permited to use two rods. Only one hook is allowed on your rod. Please note that single barbless hooks are required to be used at some lakes. You should note the daily quota of trout for the lake where you are fishing. Catch and release is required in some lakes, please check regulations.
Before heading out, please read the freshwater regulations in Region 2 first. For more regular updates, make sure you follow our Facebook page. If you witness violations, please contact the nearest conservation office or phone 1-877-952-RAPP (7277). Conservation officers can not attend all calls, but they do their best to catch those who do not choose to play by the rules.
Good luck and please conserve your catches!
Rodney Hsu
Webmaster, Fishing with Rod Production